Meet the Builders

Our team works exclusively with the most experienced and reputable builders in the area. Offering the highest level of customer service by keeping you updated and educated at every step of the process from prints to purchase; matching you with the builder that will cater to your needs and wants in building the home of your dreams.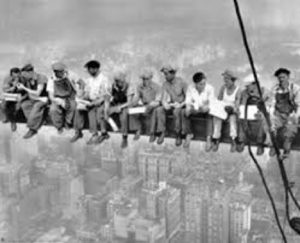 THOMAS ANDREW HOMES

Tom Jones-Builder
30+years experience
Singles, Townhomes, Twins

Tom is a highly-skilled Master Carpenter who possesses the talent of an architectural mind. His down to earth personality combined with his eye for detail makes him a pleasure to work with in building the home of your dreams. Tom works side by side with each buyer and keeps in constant communication throughout the construction process. By getting to know each buyer personally he can then create a home to each buyer's specific needs.
Testimonials

Tom Jones built our town home in 2014 and we couldn't be happier with the product. He paid very close attention to detail, from the doors he selected, down to the fireplace mantel, cutting no corners. We were able to work with him closely throughout the build process to put our own personal touch on our home, which further illustrates Tom's flexibility. We would certainly work with him and Thomas Andrew Homes again in the future on our next home!

– Allison and James
We bought our house from Tom Jones when it was just floor boards and studs. From the very beginning, Tom was easy to communicate with and always made me and my wife feel welcome when we would stop by the property during its construction. We were able to pick almost every detail of the house. Tom had an eye for what would look good and function well so we felt confident to defer to his judgment often. The quality of the workmanship still shows three years later. We are very happy with our house and would strongly recommend anyone who can, buy a house constructed or rehabbed by Tom Jones.

– N. Clark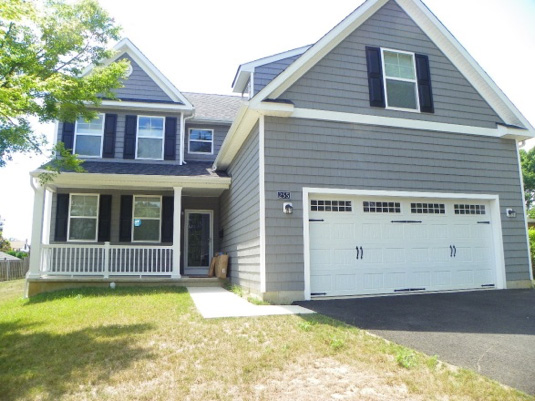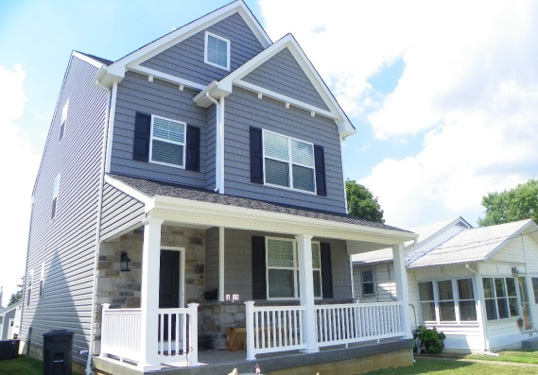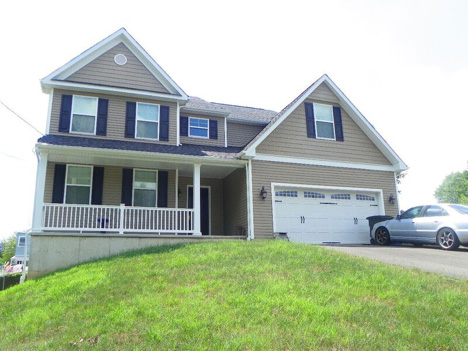 Chuck Borkowski- Builder
11+years experience
Singles, Townhouse, Twins & Stacked Townhomes
Chuck's building style is a combination of modern flair with vintage appeal, which is typically unseen in new construction. Through the use of interior brick& stone accent walls& reclaimed wood and wide width hardwood floors, Chuck replicates the character and charm most buyers' desire. When working with Chuck bring your aspirations and imagination.
Testimonials
My wife and I had the pleasure of working with Chuck Borkowski and Binnie Bianco in the spring of 2015 to build our new home. As any home buyer we were initially skeptical of buying and more so building a new home. Our reservations were completely alleviated with the responsiveness and attention to detail Chuck provided to our home. We were able to get under contract early in the construction which allowed us to pick out and customize the home ourselves. We have been surprised by how much we love a new construction home after being in there for over a year. State of the art upgrades and new efficiencies really do make difference. More importantly having quality construction by a local builder who stands by their product is such a relief. Chuck and his team are not the typical large corporate builder who slaps together a group of homes. Our house is built to what we wanted and with materials we can trust! I highly recommend Chuck Borkowski for your future home. My wife and I couldn't be happier!
– Kyle
My husband & I have nothing but great things to say about Chuck & the work he has done. He has so much experience with work in this area so we felt extremely comfortable & confident with him as our builder. He was sure to never cut corners, stayed true to his word & he and his team even finished all the work by our original proposed deadline (Woohoo!). We've received countless compliments on our new home because of the superb quality & care from Chuck. We can't thank you enough for building us our beautiful first home!
– Alicia & Tyson
I have been friends with Chuck since we were kids growing up in Conshohocken. I have always admired his integrity and drive. He always had a strong work ethic and vision and followed through on that vision and created a legacy in real estate development and landscaping. A testament to the man I respect wholeheartedly and value as a friend and confidant. It has always been with pride that I have showed his projects to other friends and family. In 2013, tragedy struck and my parents' home was lost as a result of a fire. My mother perished in the fire and my father developed serious health issues as a result. So while being thrust into the darkest days of my life, my dear friend came to me and offered his services. He took on the task of razing our childhood home, a home that had been in the family for four generations. The respect and empathy he showed me and my brother and sisters during this heartbreaking time was remarkable. Not only did Chuck help me work through facilitating the purchase of the property from my father he also helped me in getting the proper financing to rebuild the home. Chuck was the bright light in some very dark days for my family. Our father's health was failing and he asked weekly when he could go home. Chuck worked with me tirelessly in planning a home that would be handicap accessible for my father while maintaining the design integrity and craftsmanship that is signature of his work. No question or concern was overlooked. He was available at all hours and kept the project flowing to stay on schedule (during a period when the rain amounts were that of record books). He valued my opinion and did not hesitate to give me alternatives or workarounds for any situation. The entire time my father's health was deteriorating and he always asked about the house. His day was brightened by pictures of the progress and the knowledge that our family legacy would remain on that corner where generations have been for over 90 years. When the house was ready with just some minor interior work to be completed, my father took his last breath with the peace of knowing his home remained. Chuck Borkowski doesn't build houses. He builds homes. With each project he envisions a family making memories during times of celebration and even in times of sadness. He knows that a home is built with love and dreams and that's how he makes your dreams a reality.
– Susannah M. Conicello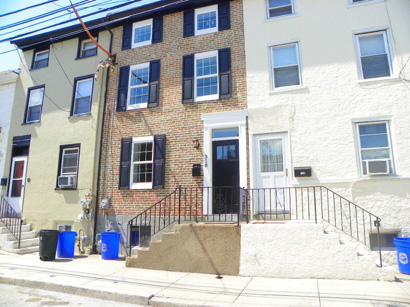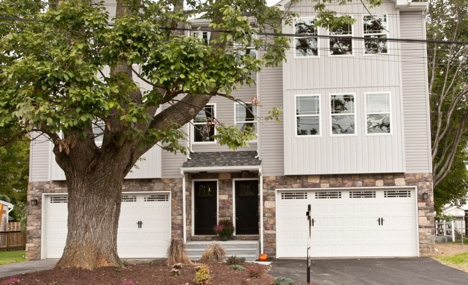 CRAFT HOMES
Ryan Alexaki-Builder
14+years experience
Singles, Twins
Ryan is meticulous in every aspect of building and demands the highest level of craftsmanship. Ryan builds first-rate homes in varied and atypical areas including urban, hillside, and suburban cul de sacs. He strives to keep up to date on the most contemporary home ideas, such as technological amenities and comfort of lifestyle. Ryan strongly believes in surpassing the expectations of each buyer, allowing him to impress even the most distinctive buyer.
Testimonials
This was our first home and we didn't know what to expect but we had an amazingly smooth and stress-free experience all through. Every stage was completed in a timely manner. Our questions and concerns were promptly answered. Ryan's workmanship was top quality and his attention to detail made the building phase an absolute pleasure. The quality of the end product is exceptional- we are extremely happy with our beautiful new house and it was wonderful working with him.
– Mariam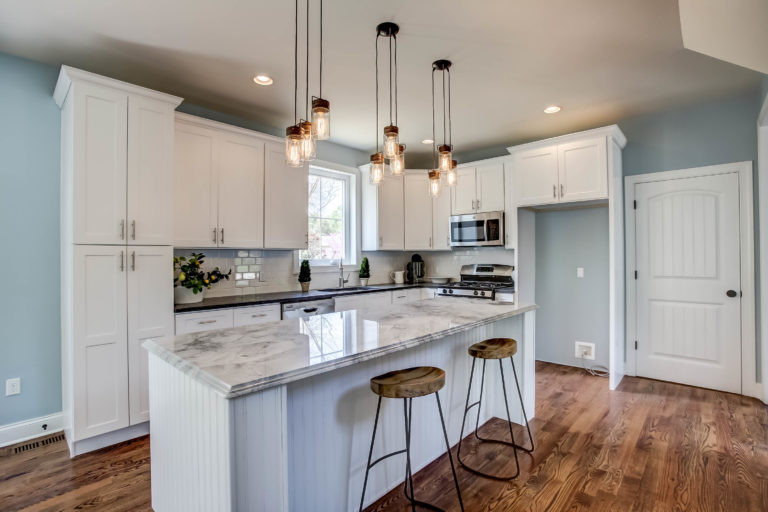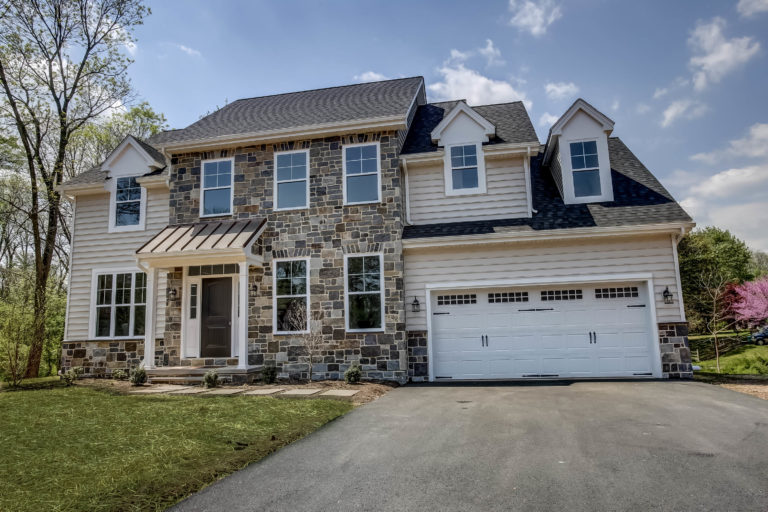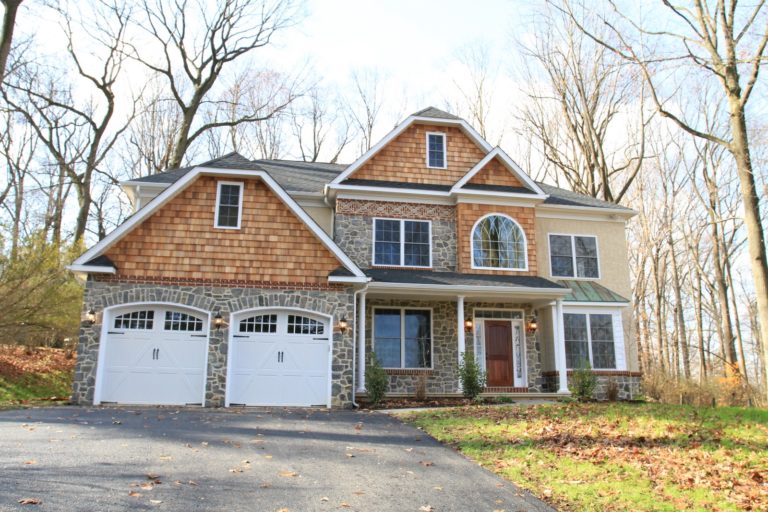 TYSON HOMES
Ty & Justin Borkowski- Builders
11+years experience
Singles, Townhomes, Twins, Stacked Townhomes (PUD)
The father and son team, Ty & Justin Borkowski, are committed to the growth in and around their hometown of Conshohocken. It is vital to Ty and Justin to create homes that will enhance this desirable area and its historic district. Many upgrades and enhancements are included in the base price offering buyers more for their investment. This dynamic duo is the solution to all your home building needs.
Testimonials
I was one of the first buyers in the Spring Mill Townhouse community and worked with Ty to custom build my home. I love it! The vendors were extremely easy to work with, were responsive and gave me some good ideas to customize my home. The quality of the work has been outstanding, the home is efficient, well-appointed and I really enjoy the open living space. I've had friends come through who had homes built and they were impressed with such things as the quality of my doors, floor, cabinets and trim. I am extremely happy in my new home.
– T. Mason