I am truly passionate about my career in Real Estate and it shows through in my relationships with my clients. Whether you are a Home Buyer, Home Seller,
Tenant, or Investor I will always put the interest of my client first, ensuring you the benefit of my experience and perfected negotiating skills that
guarantee you the best deal every time!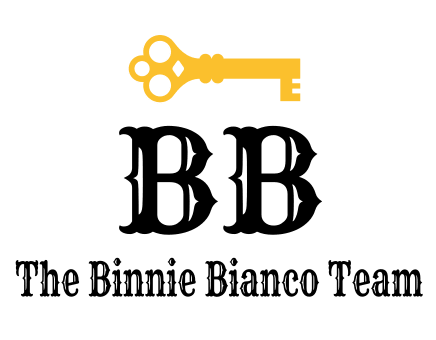 I educate, advise and assist my clients thru each transaction. My network of professionals consists of my own personal team that I have handpicked to work with me and my clients making the transaction smooth and flawless from beginning to end. Please contact me if you or someone you know is in need of my services. I am available anytime and always answer my phone.
The Binnie Bianco Team prides itself on providing the most comprehensive set of seller services to residential real estate clients in the Conshohocken & surrounding area. Our team of dedicated Realtors and licensed assistants to manage every aspect of selling our clients' homes, simplifying the process and allowing both our agents and clients to focus on achieving their real estate goals.
As one of the busiest teams in the Borough, we immediately begin to pre-market our sellers' properties to an existing pool of qualified buyers, who are actively searching for a home in the area. In addition, we maximize exposure for our listings through a combination of concentrated efforts to our syndicated websites, social media, print outlets and extensive network of trusted local agents.
We pride ourselves on the use of professional photography and video's to maximize your homes online presence. Our in-house marketing team will strategize all aspects of the marketing plan and execute flawlessly to guarantee your home is seen by every buyer to sell your home quickly.
~ Binnie Bianco